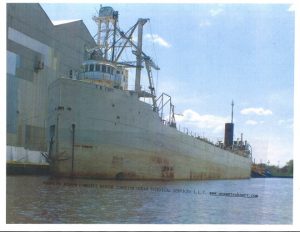 "Leroy, Great talking to you this morning about that old girl in Superior. Attached are the photos from my survey way back when. Please note my name and company (Ocean Technical Services, LLC) when posting to the web. Best of luck! Joe Lombardi "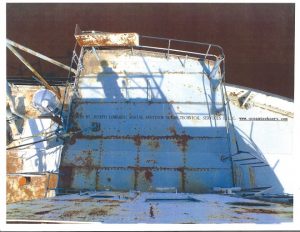 JOSEPH LOMBARDI phone interview conducted on 31 MAY 2019
SUBJECT: J. B. FORD MARINE SURVEY 2013 in Superior, Wisconsin
The J. B. Ford was visited by a well respected Marine Surveyor Joseph Lombardi of Ocean Technical Services L.L.C.   He was contacted by the president of GLSS Inc. to fly up to the Twin Ports to conduct a marine survey should this vessel fall under new management from LaFarge North America and become a floating maritime museum. The survey was conducted, but the final marine survey report never written. The survey was a two day event starting on June 30th 2013 and ending on July 1st 2013.  This was during a weekend.
I conducted this interview to discover what the surveyor's thought was of this historic vessel as he viewed it way back in 2013. I was left with the following thoughts.
– Her hull was in good condition for her age, but some of her plates were corroded and she would need to go for shipyard to have some of them replaced. He took copious notes on hull thickness, but those files are long gone or lost.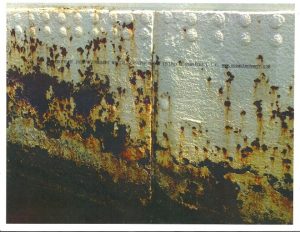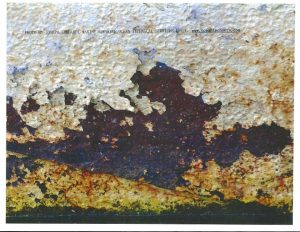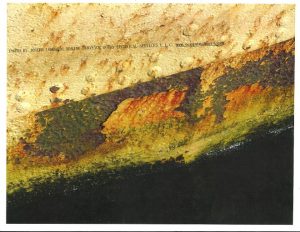 – Her cabins were mostly intact some still with bedding from her last shore side crew.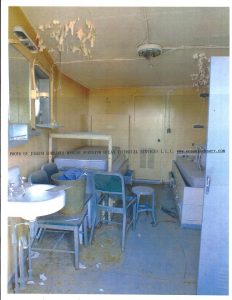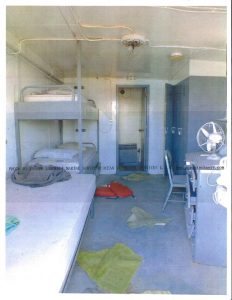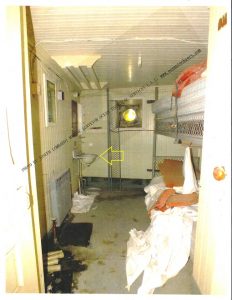 -Rainwater was present in some cabin areas and machinery spaces. This was due to neglect and leaks from upper decks.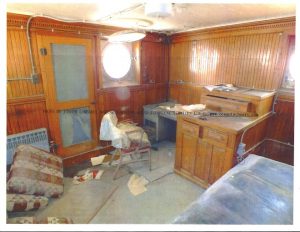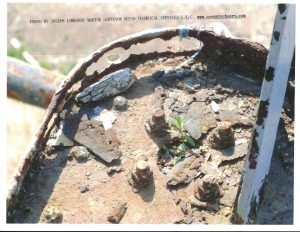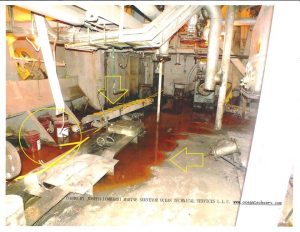 -Her machinery spaces were mostly complete though neglect was evident.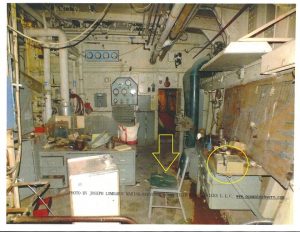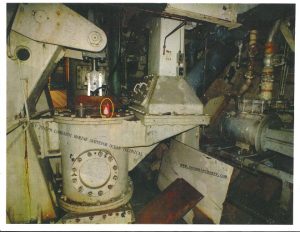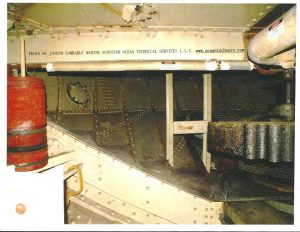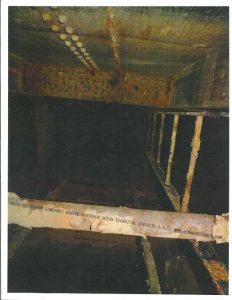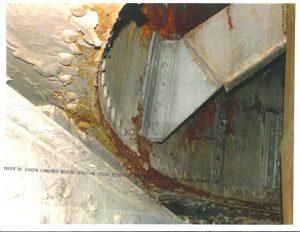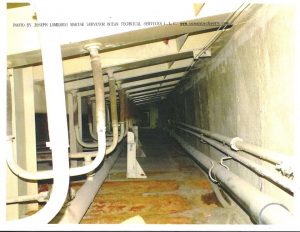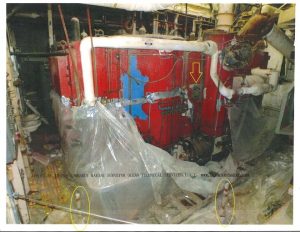 The main engine from the Stbd side looking towards Port. The pipe insulation was labeled, a plastic tarp skirt was taped around it to lessen water damage. Those items in yellow circles are spare valves for the Norberg diesel engine. These were used to weight down the tarp. The electronic revolution counter remains attached to the main engine.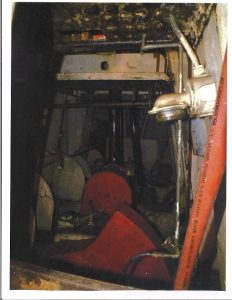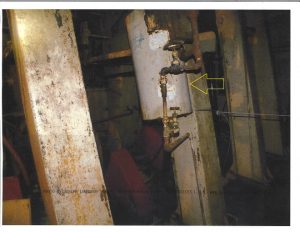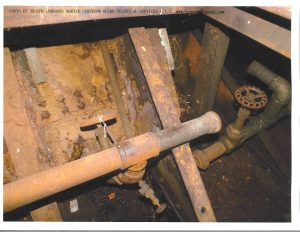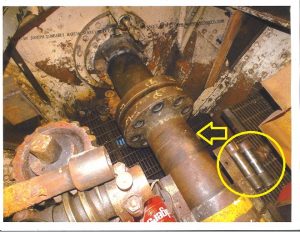 -The shipboard office files presented evidence of being prior gone through with some files missing. Not all drawings were present at the time of the survey.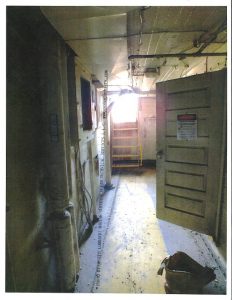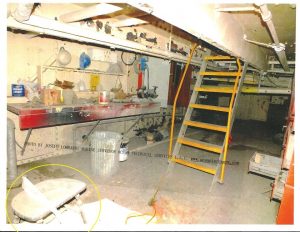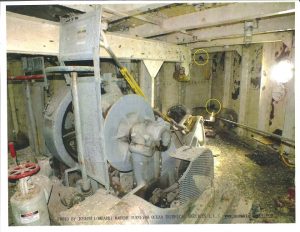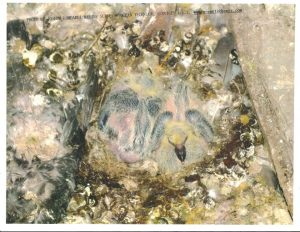 -From a historical perspective he agrees that the original woodwork was still there and instead of replacing those cabins, they added to them on the J. B. Ford. Also he viewed the ship as having a very interesting history, a special boat with many years of Great Lakes cargo transport heritage behind her. Her lines are nice compared to the modern lake vessels, she has a neat counter stern.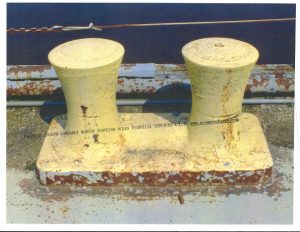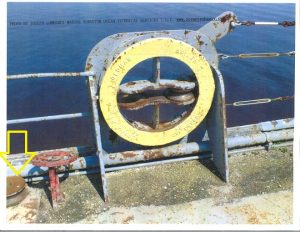 The following photographs are from those two days taken by the surveyor himself these were never released or posted else where prior to now. Please view his website to learn of other historic vessels he has surveyed including the U.S.S. Little Rock CLG-4, the U. S. S. Texas among others. Joseph Lombardi's photographs are used with his permission, for more information please contact him directly at Ocean Technical Services L. L. C. at www.oceantechserv.com