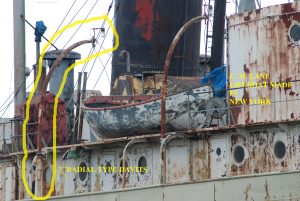 The J. B. Ford is still floating at Azcon Scrap dock as of October 25, 2018.  Please enjoy these updated photos of the vessel.  Note on the stern view of the ship the crane is now swung out over the water.  Some of the cabin doors are open to the elements.  On the life boat photo pictured are radial type davits.  These type were around prior the Titanic which was equipped with quadrant type davits.  The boat pictured is of the C. M. Lane design built in New York.  This vessel was working the Great Lakes eight years prior the Titanic sinking.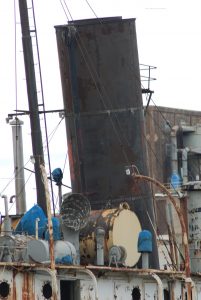 The J. B. Ford is still intact as of 24-25 October 2018.  The latest rumor is that it is very possible that scrapping of this  114 year old vessel may begin before the end of this year.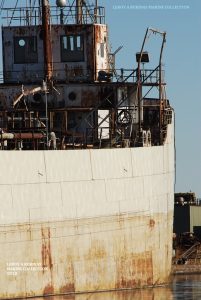 Azcon Metals Duluth still has a number of vessel artifacts for purchase.  These were pulled from the ship during 2017.  Included are some life jackets, 13 portholes, 11 sinks, some wooden five panel doors, desk fans and other misc. items.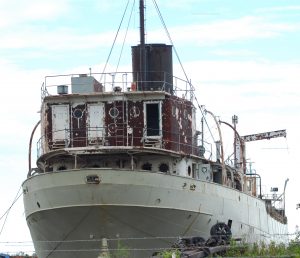 9